Turks & Caicos include more than 40 islands and uninhabited cays including eight major islands: Grand Turk, Salt Cay, West Caicos, Providenciales, North Caicos, Middle Caicos, East Caicos, and South Caicos. Ocean Club Resorts are located along Grace Bay on the Island of Providenciales.
The Turks and Caicos Islands are named after the indigenous Turk's head (fez-shaped) cactus, and the Lucayan term caya hico, meaning string of islands. Originally inhabited by the Taino and Lucayan people, the islands passed from Spanish, to French, to British control from the 16th through the 18th centuries. Today, they are one of the 14 British Overseas Territories.
Capital: Cockburn Town
Population: 31,458 (2012 Census)
Size: 238 square miles
Language: English
Currency: U.S. dollar
Electricity: 110 volts/60 cycles AC (same as U.S.)
Area Code: 649
Time: Eastern Standard Time; Daylight Savings Time is observed from April to October.
Travel Documents
Visitors from the U.S., Canada and other countries are required to have a valid passport. Visas are only required from former Eastern Bloc countries. A return or ongoing ticket must also be shown upon arrival. For more information, visit the official Turks & Caicos Tourism Board.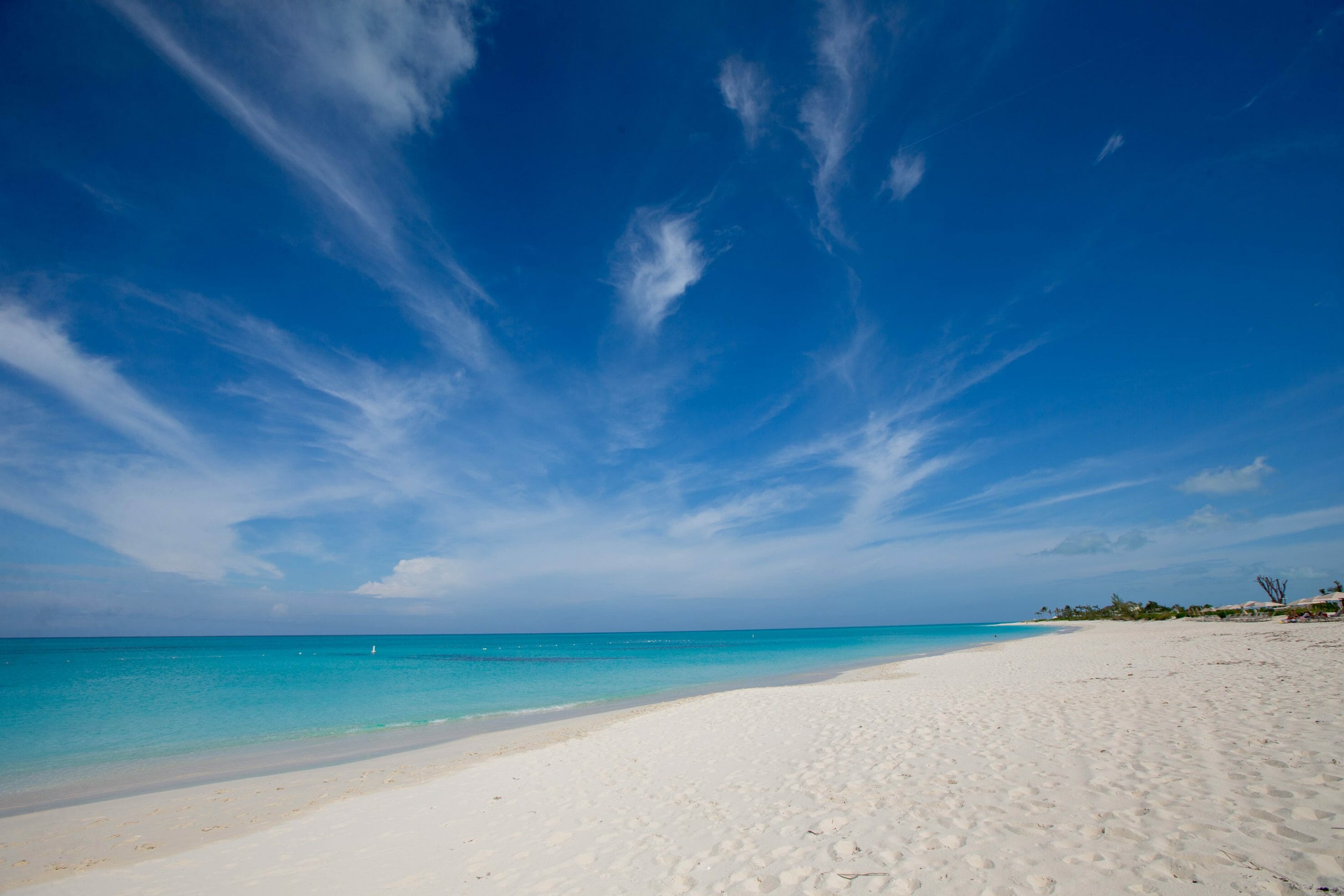 Ocean Club Resorts Is Doing Our Part In Reducing Carbon Footprint
Practice Positive-Impact Travel Using Our Calculator